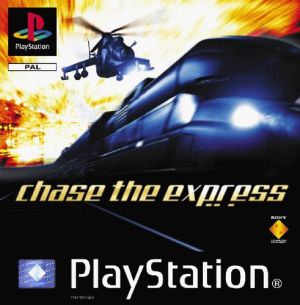 Key Information
Release Date
8 September 2000
Where To Buy
Price History
Our Thoughts
You are Jack Morton, a military bodyguard attempting to avert a nuclear catastrophe that could destroy Europe. The Knights of the Apocalypse are a terrorist group that has hijacked a train in which the French Ambassador and his family were travelling. This train named The Blue Harvest is a NATO developed military train.
The real threat is that the nuke warhead the Frenchman takes with him could be armed by them. The terrorist demand an unhindered journey aboard the same train till the border of France and a $20 billion ransom to set the diplomat and his kin free. Jack survives the terror attack when the train was hijacked. He aims to enter the train and attempt to retrieve control over The Blue Harvest with no assistance. He also learns that all his colleagues in the NATO squad have been killed. So, the responsibility of protecting the Ambassador of France rests in his hand.
Can he bring safely back the hostages? Was he able to stop the train? Could he save the European continent from imminent disaster? Find out. With impressive visuals like spurting blood this action game is a fitting one for PSX console.
Reviews