Charlie and the Chocolate Factory
for
Xbox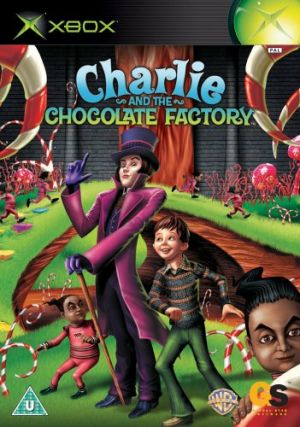 Key Information
Publisher
Take 2 Interactive
Release Date
22 July 2005
Other Platforms
Where To Buy
Price History
Our Thoughts
You are Charlie Bucket who has just won a trip to Willy Wonka's chocolate factory along with four other children after he found a Golden Ticket. Here's your chance to have a look at all the amazing environments some which are only described in the book and not the movie. Find out what happens in the aftermath of greedy, indisciplined children creating ruckus in the factory.
With the help of your puzzle solving ability and use of magical powers of the candy your aim is to protect the chocolate factory from ruin. If you are able to get the factory back on track and assist the Oompa-Loompas you stand to gain Willy Wonka's respect and a surprise reward. When you use new candies you get great skills that would help in your task of saving the factory. Don't let the derelict children destroy the factory. Also, your puzzle solving could bring the broken down bizarre candy making machines back to producing the world's best candies.
For this you can also take the help of the workers in the factory, the Oompa-Loompas. The game lets you move through several rooms and other environments of the factory in pursuit of your goal.
Reviews