Championship Manager 5
for
PlayStation 2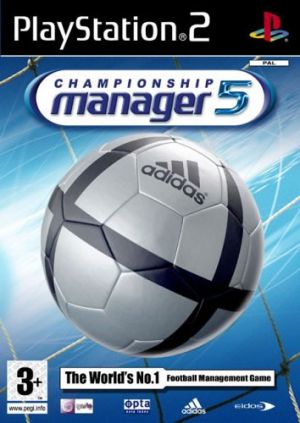 Key Information
Other Platforms
Where To Buy
Price History
Our Thoughts
Wish to play an all time best selling game, often considered the best football management game in the world? Welcome to Championship Manager 5. The interface is one of the best in the business. Additional features include, Match Analysis Tool and Team Talk that allows you to instruct players individually.
The game boasts a huge database that includes details on every player and match regarding the number of goals he netted, attempts at goals including passes made by the player to others as well as how many times he tackles opponents successfully or failed. You can now get the benefit of end of match stats and wait, it is not just for the game on the whole but even players, every one of them. This is vital when you are toying the idea of tweaking up your team.
With the dashboard you can track your team's health issues, player enthusiasm, and lots more. Championship Manager series has a special development studio called Beautiful Game Studios built by publisher Eidos. Located at Wimbledon it also possesses a team researching player statistics all in-house.
Recommended
Reviews