Catwoman
for
Xbox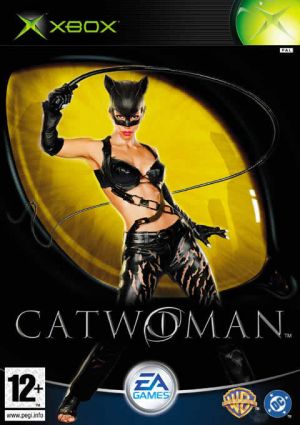 Key Information
Publisher
Electronic Arts
Release Date
6 August 2004
Other Platforms
Where To Buy
Price History
Our Thoughts
For unravelling her employer's secret, peon Patience Philips loses her life. After being resurrected by an Egyptian cat she transforms into Catwoman. You are the player who controls Catwoman, as seen in the movie, with special feline skills that includes leaping from roof to roof, scaling walls, pouncing on prey and employing cat senses to evade enemy detection and bullets.
To do an a la Spider-man trademark swinging through the air she uses a whip. She also employs it to smash items and slash at foes. Face the baddies from the film including Armando, one of Hedare's goons and the deceptively beautiful Laurel Hedare. Move to various locations as shown in the movie, jewellery store, Hedare factory, his palatial mansion and sprawling grounds.
The interactive environments allow her to defeat her enemies. The lead actor in the movie Halle Berry has also lent her voice to the game. This game of the action adventure genre is truly of the must play variety. Move through 7 game levels with amazing three dimensional graphics. Don't miss this typical betrayal and revenge story with a feline twist!
Reviews