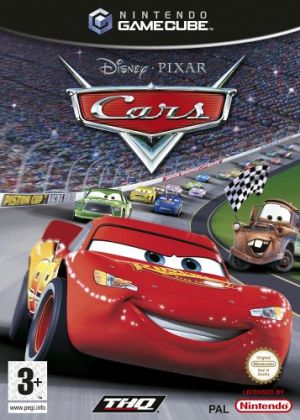 Key Information
Release Date
14 July 2006
Other Platforms
Where To Buy
Price History
Our Thoughts
The famous cartoon movie, Cars has given way to one of the most perfect-for-game stories. For young and old alike Ridge Racer Jr., is a veritable treat. Lead Lightning McQueen through a whole host of races to secure the Piston Cup championship is a storyline that can only be seen as a sequel to the movie plot.
There are 9 other characters you can assume in the race. Like a typical arcade racer car this one has the power-slide. The interesting aspect of the game is that the kids and adult modes are available differentiating levels of difficulty. With lots of side quests and mini games together with vast canyons and huge towns and movie inspired locations like Radiator Springs and Ornament Valley, offer you an expanded game world.
The added attraction is the talking cars speak with the same voices as in the film with a whole new game-specific recording. Dont miss the debut of veteran actor Paul Newman in a video game. Watch for Owen Wilson too.The almost perfect recreation of the racing environments from the film adds authenticity to this immersion gaming experience.
Reviews