Call of Juarez: Bound in Blood
for
Xbox 360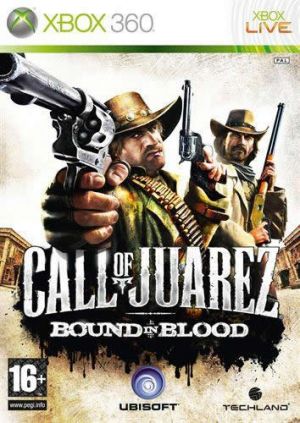 Key Information
Other Platforms

Windows PC
Where To Buy
Price History
Our Thoughts
Are you game for a prelude to the Call of Juarez - the action game based on the Wild West theme? As one of the brothers Ray or Thomas McCall you are in search of the famed Juarez Gold that makes them leave Civil war torn Georgia state to the country of Mexico and the Aztec ruins there. Moving through Wild West they wield guns and will let none stop their progress.
The two characters have separate sets of fighting abilities, favorite weapons and style of gameplay. In the game, derive strength from the other player to combine the two forces. The brothers must brave a variety of characters like a courageous woman, a renegade Apache tribe chief, a Mexican bandit who wants to covet all and a vengeful Colonel who are all greedy and dishonest. Move through the vast open areas of untamed America using sturdy horses, slick canoes or rugged wagons.
With arms suited for different combat situations be it pistols for close combat or machine guns to even large canons this game ups the ante on shooting whether slick or earth shaking. Don't miss the online multiplayer mode, either!
Reviews