Call of Duty: World at War
for
Xbox 360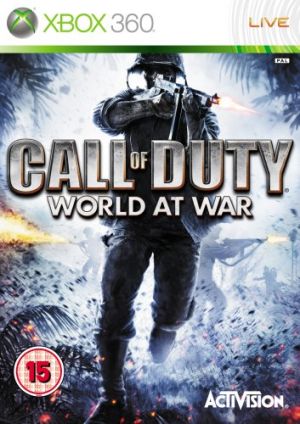 Key Information
Genre
First Person Shooter
Release Date
14 November 2008
Other Platforms
Where To Buy
Price History
Our Thoughts
Enter World War II theatres in two fronts, the Pacific and Eastern front. This first person shooter game with a historical perspective continues with the Call of Duty gaming legacy. New skills acquired by the player including swimming and flame throwing come in handy especially when fighting the Japanese Imperial Navy as an American naval soldier.
Join the Soviet Army as they close in on the city of Berlin in the final hours of the war. The game also boasts of the first multi-player cooperative mode of up to four players. The competitive mode is also available. The game takes you through some of the bloodiest combat scenes ever on this series. The game world is completely destructible and this is further enhanced by the use of arms that pack a lot of punch.
Mount on different types of vehicles and an updated perks system that derives from the fourth installment game in the series called Call of Duty: Brothers in Arms. The multiplayer can be experienced online or on the same console which has an option for split screen. Graphics like flying wood splinters after shooting and organic spread of fires add realism to the presentation.
Reviews