Cabela's Dangerous Adventures
for
Wii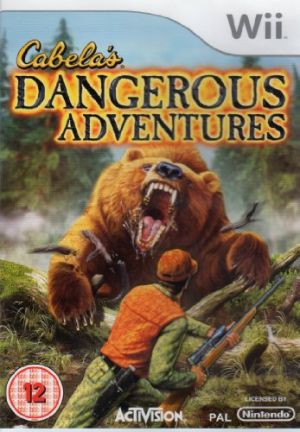 Key Information
Other Platforms
Where To Buy
Price History
Our Thoughts
Your name is Flint Abrahams, and you are an ace hunter. To many this means knowing your way around a rifle and not much more, but you know that it's much more then that; you need to know when to go in for the kill, when to run from predators that are often bigger, furrier, and scarier then you, and that you must trust your own instincts as well as your equipment.
Your various maps only mark the spots where your prizes lay in wait, and a compass is only going to do so good when you're trying to outrun a hungry Jaguar, or evade a horde of stampeding Elephants; you definitely have something of an edge, however, by way of a Hunter Sense that makes your prey much easier to spot, and an Adrenalin Boost that almost seems to stop the terrors of the wild in their tracks.
Sometimes your job requires baiting or stalking your pray, or even taking an entirely non-lethal approach by tranquillising and attaching Tracking Collars to their necks.
Reviews