Cabela's Big Game Hunter 2005 Adventures
for
Xbox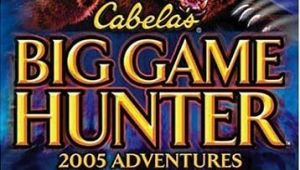 Key Information
Release Date
28 October 2005
Where To Buy
Price History
Our Thoughts
Welcome to the standard by which all future hunter games will be evaluated. Cabela's Deer Hunt 2005 Season freshly incorporates clay shooting to quicken the pace. The basic three shooting events of trap, skeet and clay shooting are included. Chase your prey over mountains, forests and other landscapes that also factor in seasonal changes, weather patterns, varied vegetation, presence of water bodies like rivers and lakes.
Hunting laws must be strictly adhered to else you invite fines. Play 18 unique missions on a variety of terrains. In Career Mode there are 18 missions with set animal type, gun type, time within which to take down the animal and the distance from which you must take the hit. Obtain unlockables like more guns, GPS systems, shooting accessories and many more. By unlocking ranches help privately you can set rare deer species as targets.
Select from a broad range of Cabela brand equipment like camouflage gear, scents, blinds, binoculars and scopes, ammunition and vehicles that you can use. But all your hunting activity must above board as unethical leanings could bring negative points. All players can play the same difficulty level at the same time.
Reviews