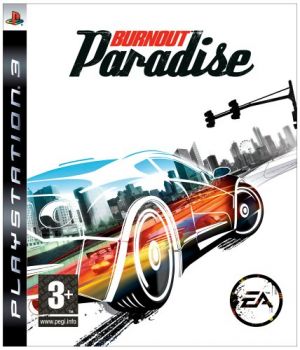 Key Information
Publisher
Electronic Arts
Release Date
25 January 2008
Other Platforms

Xbox 360
Where To Buy
Price History
Our Thoughts
This racing game ups the ante further then ever before with awesomely detail crash dynamics, thanks to PlayStation 3 technology. The manoeuvrability and freedom increases massively with unfettered, unceasing allowance for action. Paradise City's race track pumps up the excitement with explosive action enveloping you in an awesome aura of trail-blazing superiority; race through the city's streets chancing on events and strategically pull off smashes, over the top flying and stylish take-downs.
Set the pace and tempo of the game. Take up Crash mode, now called Showtime, at any point in the game and hold on to the car for longer durations to garner more score. Even routes in races are your choice. Simultaneously operating the brake and accelerator when stopping at traffic junctions, is the start sign for a race. Now you can also drive-away from a crash if your car has not suffered extensive damage to the chassis while also not losing any wheel.
Don't get wrecked though! You'll only be able to continue racing after your vehicle is repaired. The forecourt drive through helps in a variety of ways; to alter the colour of the car, boost meter refill at a gas station, or repair it at the body shop automatically.
Reviews