Burnout Legends [PSP Essentials]
for
Sony PSP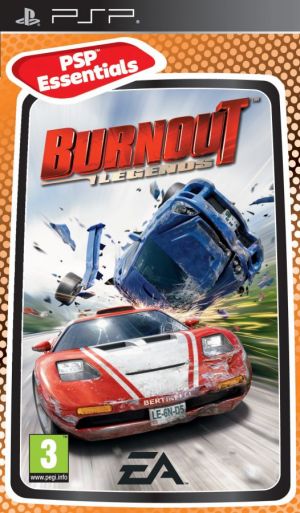 Key Information
Publisher
Electronic Arts
Release Date
15 June 2010
Where To Buy
Price History
Our Thoughts
Step up in another game in the Burnout series which marries PSP specific additions and the famed car racing game known for agility, aggression and ardour. It consists of an octet of modes such as world tour which can unlock many many cars.
Take on a maximum of four cars in 3 laps in race mode; eliminator mode where the slowest in the lap drops out; face-off to challenge a strong opponent; time attack where you race against the clock; or its world tour version to beat medal timing termed Burning Lap; road rage when you smash up other cars; crash to be the best bang up car and pursuit where you chase other cars within time limit.
Competing in compact, muscle, coupé, sport, super, race special and legend series gives you a chance to unlock 95 different cars. As many as four collector cars are up for grabs when you win a wi-fi battle mode against another player. The screen shows the track map, the hits and misses taken and the actual racing action. Multi-player mode is available through Wi-Fi. You can also play a demonstration game with your pals on wireless mode using the GameShare option.
Recommended
Reviews