Bully: Scholarship Edition
for
Xbox 360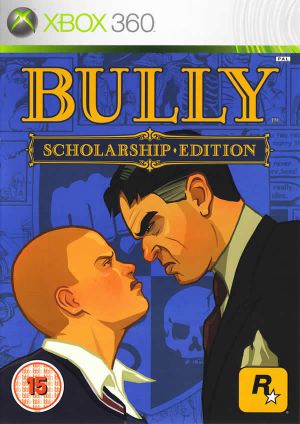 Key Information
Release Date
10 March 2017
Where To Buy
Price History
Our Thoughts
Bully: Scholarship Edition welcomes Jimmy Hopkins a teenager into Bullworth Academy, an imaginary New England boarding school. The constituents include nerds, jocks, bullies, teachers and other stereotypes associated with fictional school environment. The campus boasts of dormitories, playground, cafeteria and class rooms of course. Your missions range from accompanying the nerd to the library to racing on bikes with precepts or taking a shot at football players.
Unlock-able town area around the school calls for greater action. Minigames are designed on various subjects, with English being a word game, Chemistry allows him to assemble firecrackers, stink bombs using a kit; Gym class sees him play dodge-ball while in Art class he must uncover Ms. Philipps photo without getting bombed or shattered. In the Scholarship edition, new subjects like Biology for a dissection game, Maths to answer multiple choice questions and matching countries to their flags in Geography are other games added.
Jimmy's arsenal consists of slingshot, glass marbles, itching powder, rocket launcher using a bottle and even everyday utilities baseball bats, sticks and flowerpots. The unique crime system punishes moderate crimes like theft and more severe ones like violence against girls or authorities. Mission failure is the consequence of committing crimes.
Recommended
Reviews