Brunswick Pro Bowling
for
Xbox 360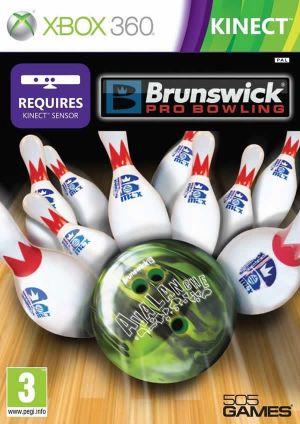 Key Information
Release Date
8 April 2011
Other Platforms
Where To Buy
Price History
Our Thoughts
Go on bowling the professional way with yet another next generation game specially designed for Xbox 360 Kinect. The movement of the ball along the bowling alley is near perfect as is the physics brought into play when the pins are knocked down. The hand movements are used by the console to execute perfect shots that factor in the pace at which you release the ball, give it a spin or swing the arm in a certain way.
There are also intricate oil patterns to admire. The modes of play include exhibition, online, league to join up with others as a team, tournament to win the coveted world championship and the Spares challenge. You can try your bowling skills in half a dozen varied environments. Utilize Brunswick branded apparel and equipment to style your bowler character complete with eccentrically painted bowling balls, spunky shoes, shirts to wear or even emotions that are exhibited by the player.
Enjoy an all age bumper bowling chance that is also kid compatible. In the multiplayer mode invite up to three of your friends for all round fun. If you love moving on the fast track your option should be the Quick Play mode.
Reviews