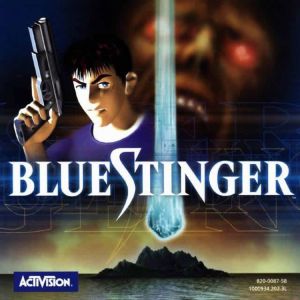 Key Information
Release Date
19 February 2001
Where To Buy
Price History
Our Thoughts
It is a do-or-die situation for agent Eliot Ballade as he must get to the cause of the devastation on Dinosaur Island. Hit by a falling meteor, the island now houses walking dead and mutated monsters. The visual impact of brandishing weapons is a welcome addition in the game.
Don't get zapped by the unending zombies! The recoil of a weapon and the impact of a monster attack are heightened by the accessory called the vibration pack. You end up solving a number of puzzles as well as getting into some elimination action. The soundtrack is good and the lighting with different hues, the loud explosions and texture in environments are impressive. To illustrate the bizarre appearances of characters one only needs to look at car-as-shell giant hermit crab or the poster and billboard-stuck sticky skin dinosaur.
Navigate through eight areas, facing a seemingly difficult task of surmounting numerous hurdles to achieve ostensibly simple tasks, like moving from one floor of a building to another. For action, choose weapons to target near or far objects. Whether it is a big bazooka or a small stun rod, opt for weapons to suit every opponent and enjoy.
Recommended
Reviews