Blood Wake
for
Xbox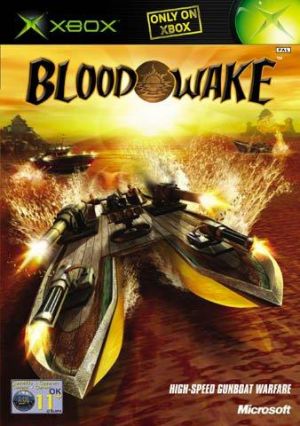 Key Information
Publisher
Microsoft Game Studios
Release Date
14 March 2002
Where To Buy
Price History
Our Thoughts
How would you like a combat game that is completely played in water? That is the twist Blood Wake offers, and is thus far from the average action game. Ex-naval officer Lt. Shao Kai is the protagonist. He joins the Shadow Clan team of raiders awaiting the chance to take revenge on his brother Admiral Shao Lung, who wishes to build the "Iron Empire" and uses huge warships like the Dragon together with a magical amulet with magical powers meant to root out any opposition or hurdle.
You can use the speedboat fitted with an electrical weapon called Stinger. Select other smaller boats that are specially armed like the game signature boat, Catamaran; or the fastest boat in Gunboat; or the huge Devil Boat that has torpedo launchers. You have the choice to play against computer generated foes or declare war on your friends.
Pick rough, stormy weather, darkness or a bright sunny day to play. Else, there is also the story mode where you can play along with the story. Enjoy a wide variety of missions, wreak havoc on the coasts and whack your enemies out of the water.
Reviews