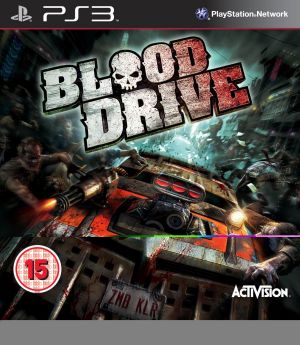 Key Information
Release Date
19 November 2010
Where To Buy
Price History
Our Thoughts
Wish to be part of modern mayhem? Combining cars, corpses and choice weapons this action game is one up on the violence and gore scale. Whether you are countering deadly zombies, crazy policemen or other sleazy characters your mission is to save your head literally, by using it. The undead are reinforced with armored cars, red hot rods, scouringthe Sin city lanes for sucking out human brains.
Half a dozen harsh environments host these blood splattered races called tournaments. Join in or leave the game at any point in multiplayer mode with a maximum of four players. So pack them off to gory hell by blazing a blood trail with your automobiles. The 8 different racers have unique custom rides. So, either dash against your enemies and hold on to the auric skull, or make tight manoeuvres in checkpoint races.
Speed boosts allow you to rev up the game but watch out for "drunk missiles" that choose random directions to fly off. Prior to beginning any level or race, select from the weapons array, items that either provide you with greater power or speed. Face off your friends or even the computer enemies in this all-out game of gore.
Reviews