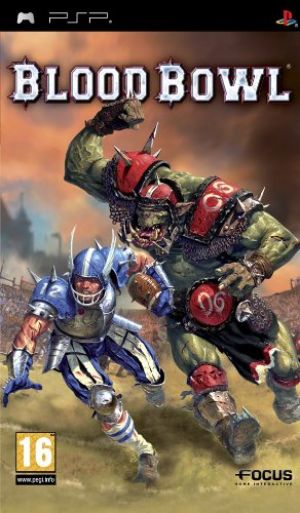 Key Information
Publisher
Focus Multimedia
Release Date
18 September 2009
Other Platforms
Where To Buy
Price History
Our Thoughts
Mix strategy and sports to obtain a tactical game. You captain a football team that is aiming to win the famous Blood Bowl Cup. Your team members can be chosen from a varied set of races, including Humans, Goblins, Wood elves, Dwarfs, Lizardmen, Skavens, Orcs and Chaos. Train your dream team to compete in 15 championships and tournaments.
Play against a friend in the Hotseat mode or through wireless.In the real time mode, you must evade linesmen who are blocking your pass, and escape special tactical zones set by your opponents. There are also magical spells and unsavory tricks to counter. Whereas the turn-based mode means not only do you play but also react to the rival team and use various devices and think of an array of strategies to maintain interest in the game.
You can also use underhand methods like bribing the umpire, throw dangerous fireballs from spectator stands, or stealthily bring a chainsaw to the football arena.All this, to propel the ball into the End Zone, and also to successfully orchestrate a touchdown, adding points on the board. Think well before you deploy players in formations and how you will move ahead in the game?
Reviews