Bleach: The 3rd Phantom
for
Nintendo DS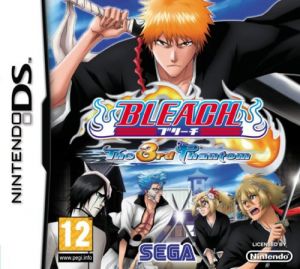 Key Information
Release Date
12 February 2010
Where To Buy
Price History
Our Thoughts
Try a BLEACH series game with a bit of strategy. As the leader of an octet of Soul Reapers, you can now plan the battle positions of each of your team members as well as their unique fighting skills that would be appropriate for each level. You can choose to be either the brother, Fujimaru Kudo or his sister Matsuri Kudo in the leadership position.
Unravel the positives of every one of the fifty-odd characters that can be played. As a series first, you can now take command of an entire team of fighters. Winning battles garners experience points that are vital in adopting different methods to nurture the team members. The various ways you can play the game are Story mode, a 30-level BLEACH Tower mode and wireless twin player mode. New add-ons like Health Boosts, Spiritual Pressure enhancements, weapon items and hard-to-find BLEACH characters increase the excitement of this first Role player game using strategy in this series.
Bleach: The 3rd Phantom also offers a cooperative system within the battle. In essence, characters that stand next to each other can combine to launch attacks. The Nintendo DS version is based on a different story, custom made for this console.
Recommended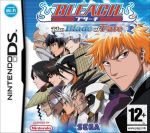 Reviews