BlackStone: Magic & Steel
for
Xbox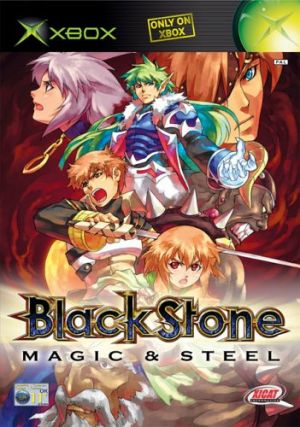 Key Information
Release Date
21 March 2003
Where To Buy
Price History
Our Thoughts
The Forces of Light and the White Wizards in the world of Zedan have been overcome by the Dark Lord of the Underworld, Madul and his minions. The only people who can save the Wizards and Zedan are the hero quartet of warrior, warlord, archer and pirate. They must travel across the length and breadth of Zedan to recover the revered Black Stones that can bring back Zedan's glory.
For this they must first take principal strongholds that are now under Madul's control. Once they find the Black Stones they must bring them back to the White Wizards to get their powers restored. This is a combat or strategy game using role play. Using cooperative play a maximum of four players can prevail upon the evil armies at the same time.
They must negotiate 26 dangerous levels of gameplay that sees extensive use of swords and bloodshed. Anime technology enhances every character's animation. Gathering or purchasing arms, other wild companions, magic spells and various stones endowing them with added powers or skills is also done. Melee, magic or mega range attacks you would need all of them here.
Reviews