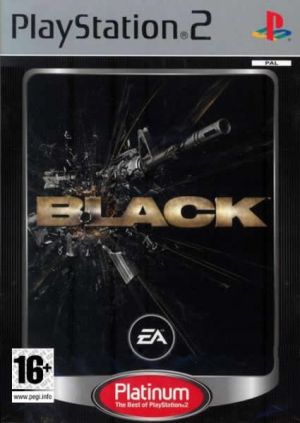 Key Information
Publisher
Electronic Arts
Release Date
23 November 2006
Where To Buy
Price History
Our Thoughts
How would you like to act out a chart buster of a Hollywood action movie? No simulation or stealth game can fully replace the famous gun fights of a typical Hollywood shootout, but this first person shooter game is unprecedented in video gaming as it offers both the thrill of firing a weapon as well as its effect including ricochet, smoke after the shot and ballistics.
You are the protagonist, Jack Kellar, a black ops soldier recounting the action against the Seventh Wave which is an arms smuggling operation undertaking terrorist attacks. It has brought them to the cities of Veblensk, Treneska and Naszran in Chechnya region of the Russian federation. Black's AI tilts the odds in favour of the enemy so it will take more than boldness, aggression and optimizing the advantage of topography to defeat your opponent.
Merely shooting the subject will not suffice! Objects to damage and destroy include signs, walls, statues, doors, ceilings, and windows. Shoot them to astonish, amaze, attack or avenge your foe. The destruction caused by shoot-outs are what make this riveting game special.
Recommended
Reviews