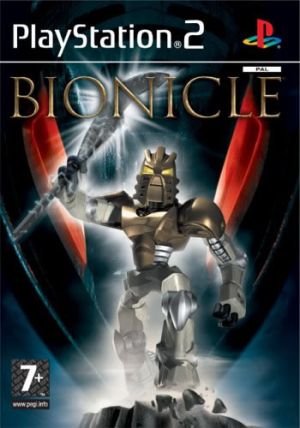 Key Information
Publisher
Electronic Arts
Release Date
10 October 2003
Other Platforms

GameCube
Where To Buy
Price History
Our Thoughts
This is the paradise island of Mata Nui. The dangerous villain, Makuta, has plunged the island into darkness and it is up to the Toa of six heroes Tahi, Lewa, Kopaka, Gali, Pohatu, and Onua representing the elements fire, ice, water, stone, earth, and air, respectively to bring back light to Mata Nui.
Players can join up to form the Toa Nuva or Super Toa as well as search for the lost Toa of Light. They must also save the Matora island inhabitants who have dispersed. Bionicle takes the players through a variety of regions like high mountains, vast lakes and dreadful volcanoes; here they must evade landslides, devastating storms, molten lava, and fight against Makuta's soldiers. Progressing through the game also gives the chance to enhance the players' elemental strength using power-ups.
Whether you are trying to navigate over a frozen river, swing from one tree to another, or dive deep into Lake Naho, you're certain to find a challenge worth waiting for.
Recommended
Reviews