Bionic Commando
for
Xbox 360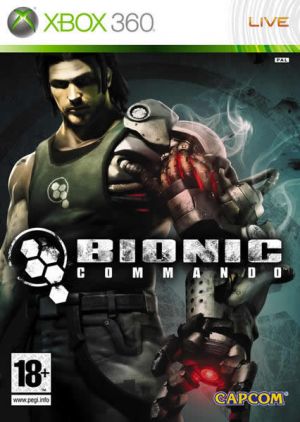 Key Information
Other Platforms
Where To Buy
Price History
Our Thoughts
A warm welcome back to the Bionic Commando series after a hiatus of two decades, a lifetime in gaming terms. Our hero Nathan "Rad" Spencer receives the wrong end of the stick as he is wrongfully sent to jail on cooked up criminal charges; worse yet he is also on death row.
Doom destroys Ascension City on the day he is sent to the gallows with an earthquake-causing test weapon, rendering the city to ruins. Terrorists also take hold of the city's air defence network. What are they to do? Why, bring in the Bionic Commando of course! With his bionic arm he can cross lofty skyscrapers, latch onto far away objects, move using hanging girders and chart his own way through the city.
With optimal use of all dimensions, this game lets you move laterally as well as vertically, perform realistic action like hurling huge items, take the wind out of enemies, send foes flying into the air and tear the area apart. Brace yourself with apt weapons befitting a Bionic Commando. Nathan Spencer's voice is brought to life by Mike Patton of Faith No More fame.
Reviews