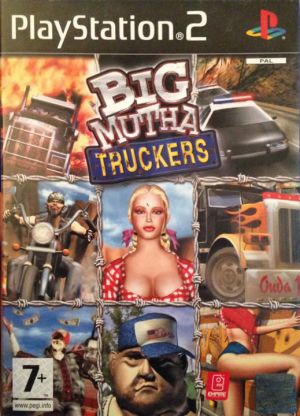 Key Information
Publisher
Empire Interactive
Release Date
21 November 2003
Other Platforms
Where To Buy
Price History
Our Thoughts
Here's your chance to inherit the family trucking business from Ma' Jackson as one of her four sons, Cletus, Earl, Rawkus, and Bobbie-Sue. Take up her challenge to make the most money in two months by driving your eighteen wheeler truck to make deliveries of goods and race others. You must travel to six cities of Hick County namely, Salt Sea City, Capital City, Greenback, Skeeter's Creek, Smokestack Heights, and the homestead at Big Mutha Truckin' Incorporated.
Every city has a garage where repairs can be undertaken as well as decking up the truck. Gather trips from the local bar on trading goods and do business transactions at the stores. Every city has varying prices for goods, so use clever tactics to receive the maximum money for every deal. Hitting other vehicles on the road earns you not only money but reward icons that strengthen your truck's performance.
You must also evade police and biker gangs that could see you end up in jail or lose your goods trailer. There are also races for extra dough. 'Born to be wild' by Steppenwolf is the theme score.
Reviews