Big Beach Sports
for
Wii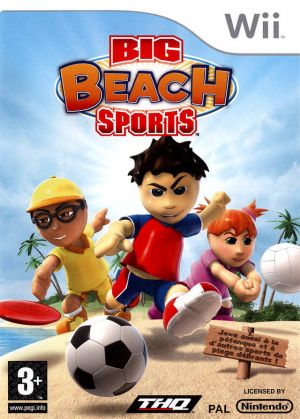 Key Information
Release Date
27 June 2008
Where To Buy
Price History
Our Thoughts
Come to a sunny beach resort to play some great outdoor team sports like volleyball, soccer, disc golf, cricket, and American football. All this, by the flick of a few buttons, in Big Beach Sports. You can enter individual player mode of single-player tournament to better your specific skills needed for a particular sport. You can customize the look of your athlete by just using the stylus adding a name and even choosing apparel.
The Wii Remote helps you to serve, return and spike the ball using only one button (A) and swinging the remote. The use of two buttons enables play in soccer. For swinging the bat in cricket hold the remote like one. You can also try your luck at disc golf. The most interesting sport on offer in this video game, you must basket the Frisbees from varying distances with appropriate sizes of the Frisbees.
The entire game format is simple and the controls can be picked up any time. The visual and audio effects have been kept to minimal but you can still enjoy some of the most popular outdoor games.
Recommended
Reviews