Beyond Good & Evil
for
GameCube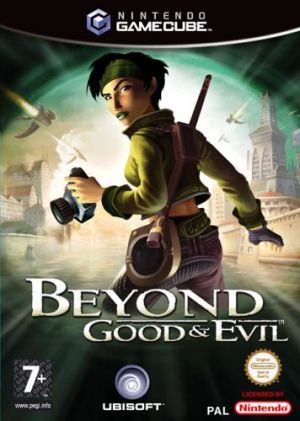 Key Information
Release Date
27 February 2004
Other Platforms
Where To Buy
Price History
Our Thoughts
This exciting game pertains to the site called planet Hyllis. DomZ, an alien group lays siege and suck the life force out of the inhabitants or make them slaves. Enter Jade, a female investigative reporter as well as a martial artist whose aim is to bring to light an alien conspiracy that covers the entire planet. She counters enemies while collecting evidence using her camera.
Jade also possesses a staff or melee weapon and long range attack weapons called discs. She not only runs, jumps over hurdles, climbs ladders but moves stealthily too. Solving puzzles enables help her cross enemy areas and gather photographic evidence. Vehicles like hovercraft and spaceship are used. Upgrades of these vehicles aids in the progress of the game. Jade gains credits when she defeats enemies, takes photos or finishes assignments. These credits can later be traded for pearls that are earned upon mission completion, area exploration, and animal directory filling.
The pearls can buy upgrades for vehicles essential to navigate through the game. This third person perspective game is an action-adventure one and has puzzle-solving and stealth-based elements.
Reviews