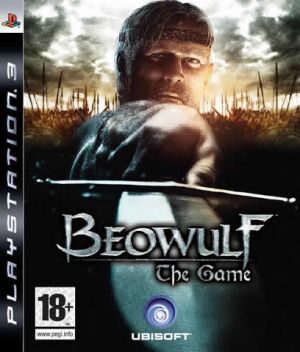 Key Information
Release Date
23 November 2007
Other Platforms

Xbox 360
Where To Buy
Price History
Our Thoughts
You are Beowulf, the great Nordic warrior who must resolve the inner dilemma of good and evil. The hero is as strong as 30 men and shows arrogance, selfishness and greed. His mission is to vanquish a savage animal that seeks to destroy Denmark. The evil temporarily triumphs making Beowulf crave for and capture the Danish crown.
King Beowulf must fulfil his regal obligations of defending the land when war erupts. With the support of Thanes as his soldiers are called Beowulf seeks to destroy the Titans and defeat opponents whose aim is to ruin his kingdom. Witness the transformation of Beowulf into the leader through the eyes of destiny. Undertake amazing rescue operations like saving the Thanes. Unlock a maximum of 12 Thanes as playable characters whose weapons like mace, spear and swords can be upgraded.
"I'm here to kill your monster!" Carnal power means heavier attacks and unique weapons. The conversion of movie elements into game-play features is another plus. Rustic one-to-one combat, exciting sword action and scintillating visuals make the game player friendly. The game also offers special content distinguishing it from other licensed games.
Reviews