Battlestar Galactica
for
Xbox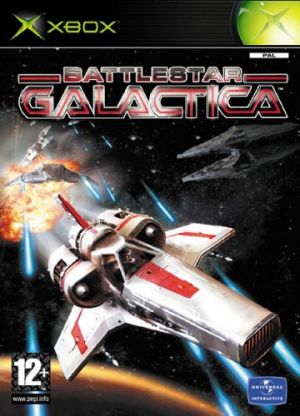 Key Information
Release Date
5 December 2003
Other Platforms

PlayStation 2
Where To Buy
Price History
Our Thoughts
Another space war game. This is the 6000th year of the Cylon war period. The Cylon were erstwhile android slaves for humans. Their exile to stars was a punishment for the anti-human rebellion. However for a decade now, they have fought the humans in a plan to exterminate them.The battleship Galatica has an elite blue wing division of fighters and you as Adama are one of them.
You must successfully complete combat missions using different ships like the Vipers. Then there are missiles and lasers that could be used. A power meter for missiles and damage meter for ships will inform you about the energy you spent in employing a weapon and the hits your ship has taken respectively. Both are interconnected. So, higher the energy greater the ability to recover from damages. The ship's speed can also be controlled from a spurt in speed to a grinding halt.
Join the Colonials as the brave Adama, in the ultimate battle of survival that takes you through the entire universe of Battlestar Galactica. The graphics are adequate and this is a playable game.
Reviews