Batman Vengeance
for
Xbox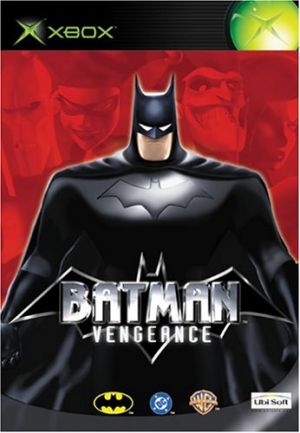 Key Information
Release Date
15 March 2002
Where To Buy
Price History
Our Thoughts
Batman is back with a bang and baying for blood. The story begins with Joker losing his life in a failed attempt to finish off Batman. Batman is suspected to have attacked Commissioner Gordon and is forced to go undercover. He must save his reputation and rid the city of its villains. Experience Batman gaming 3D mode including over 500 movements that are animated, special fight man-oeuvres and AI driven multipurpose cape.
Gotham City in three-dimension is up for exploration complete with 19 maps of rooftops and important buildings such as the Gotham industrial Research Centre and Batcave.You are assisted by Batman's unique devices and gadgets. Use the BatGrapple, BatScope, Batarang, or BatLauncher in a variety of game-play modes like exploring, fighting, first-person shooter, bat-mobile driving, flying and free-fall. The cartoon appearance of characters is good. The companion Bat-girl also makes her appearance in this game.
This game is based on the TV cartoon show and has actual actors as voice overs.
Reviews