Batman: Rise of Sin Tzu
for
GameCube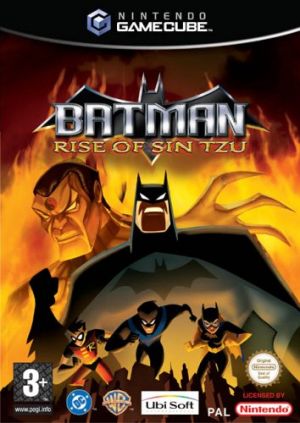 Key Information
Release Date
5 December 2003
Where To Buy
Price History
Our Thoughts
A vexing new villain premieres on this beloved Batman game. He is Sin Tzu, a martial arts expert and a wily one at that. As mayhem is unleashed on Gotham City, you as Dark knight (or his friend) must get to the bottom of it. Does the timing have anything to do with the fact that it was on the anniversary night of the murder of Bruce Wayne's parents.
Play the game in multi-player mode with another pal joining as Robin or you can even take control of Batgirl - the fastest character or Nightwing possesses both strength and agility. Counter Batman's worst enemies in the form of Scarecrow, Clay and Bane who all make their debut in a video game. This game is a sequel to the Batman: Vengeance which was based on the television series, The New Batman Adventures.
Play the game in four degrees of difficulty, namely, Easy, Medium, Hard and Dark Knight. There are 12 levels where you can employ 35 attack moves together with numerous special bat devices that take you into the heart of Arkham Asylum from the docks of Gotham City.
Reviews