Baten Kaitos: Eternal Wings and the Lost Ocean
for
GameCube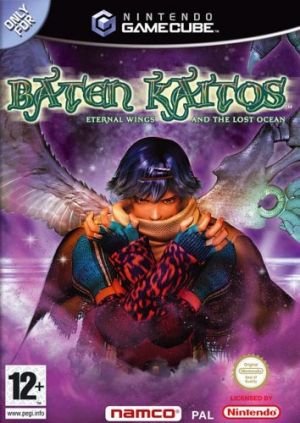 Key Information
Release Date
1 April 2005
Where To Buy
Price History
Our Thoughts
Over to a fictional world in space - Baten Kaitos. It is an archipelago that is afloat in space and is inhabited by humans. The place called Earth and its constituent seas are mere myths. Not only is there a deadly plan to rip apart these celestial lands but also permanently erase the memory about the Earth. Guide Kalas and his friend Xelha through their battle against the evil designs.
This game uses cards in every battle. Turn actual items into Magnus or their true nature and store them in cards. Use them at a later stage. So store weapons, armors, trees, even glasses of beer. See them change over time. Edible shoots of bamboo over time will become a spear weapon. Relate with friends like the happy-go-lucky fisherman who was actually a knight; the wizard who wears a mask and is powerful and an exile from the empire.
You will have a deck of nine to play and every time you play a card a new one will be dealt to you. Catch hints that will suggest whether to use offence or defence in a battle.
Reviews