Barbie Horse Adventures: Wild Horse Rescue
for
Xbox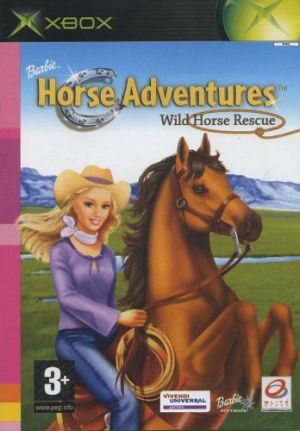 Key Information
Release Date
14 November 2003
Other Platforms

PlayStation 2
Where To Buy
Price History
Our Thoughts
Play the first Barbie game developed for consoles PlayStation and Xbox. Here you are Barbie who with her friends must search for horses that went missing from the riding school in their neighborhood. This is a 3D equine adventure that happens in ten brilliant arenas. Customize your looks by selecting a horse, riding tack and even attire for Barbie. Whether it is jumping over logs, exploring new trails on foot, chasing and lassoing horses to safety or petting foals accomplish all this with panache.
In the game Barbie must also collect coins that can help her purchase more dresses. However, there is much backtracking that needs to be done. Some non-game features like grooming the horse by washing or dressing it up with different outfits. The quests are at best good for kids but the graphics could have been a lot better.
The soundtrack with the gallop, wind and grass movement is good. Fallen trees, rickety bridges, snowy mountains, rivers and other terrain should be negotiated before Barbie can round up all the horses that have escaped. Girls as Barbie fans would love it for sure.
Reviews