Azurik: Rise of Perathia
for
Xbox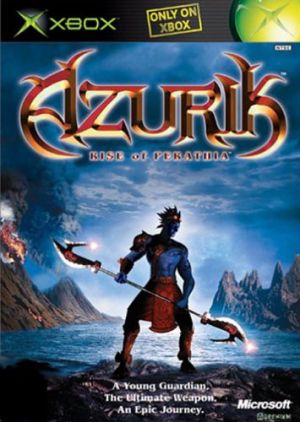 Key Information
Where To Buy
Price History
Our Thoughts
After the elements of nature have been converted into tiny gems, it is the task of the protagonist Azurik, a youth warrior to search for them. He must counter evil monsters using a huge double blade axe-staff while simultaneously resolving puzzles and bring back the balance of the four elements, earth, air, water and fire.
Slashing his blade is visually stunning as the effective use of size to denote monsters and rooms. Enter the world of Perathia which has been divided into six elemental realms which include not only the four elements but also death and life realms with guardians. They can be defeated using the same elements in different forms like ice and steam for water; sand storms and acid found in earth for this realm; lava to counter fire and any random power to face air guardian.
Azurik can also combine the powers of some of the elements to harness a new power like lightning obtained by using water, air and fire together. Upon restoring each elemental disc, make use of the elemental representation objects found on the floor of the Temple of Elements.
Reviews