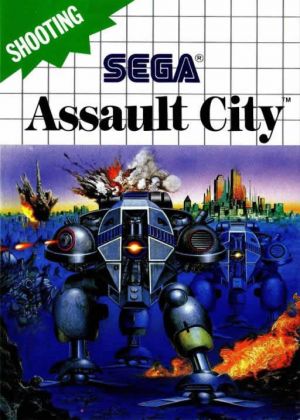 Key Information
Our Thoughts
Flesh and blood beware! Once aids to enhance our standards of living, the planet is now controlled by robotic overlords hell-bent on revenge for years of slavery. Assault City pits you in the shoes of Joe, the last remaining human with the ability to finally put an end to this metallic tyranny.
The robots are revolting and their only control message is "KILL", a storyline that fans of The Matrix and The Terminator will appreciate. Science fiction aficionados in general should find the stylistic choices very appealing.
Don't let the machines win, disable their circuits, destroy their iron shells and send them to the scrap heap where they belong. Non-stop sci-fi action from start to finish in true Sega-tastic 8-bit glory!
Reviews