Arx Fatalis
for
Xbox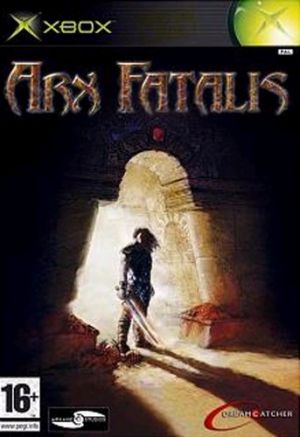 Key Information
Release Date
13 February 2004
Other Platforms

Windows PC
Where To Buy
Price History
Our Thoughts
Sans the Sun, inhabitants of Arx Fatalis fortress are forced to live in the underground world. The different creatures like Trolls, Goblins, dwarves and Humans live in various levels of a large cave. The protagonist is a prisoner who understands that his ultimate aim is to arrest Akbaa, the God of Destruction who wishes to appear in Arx. This first-person, role-playing game is open-ended or the fate of the game rests in the player's hands.
He can assign points for skills of the characters such as spellcasting, weapons and armour used and technique such as stealth applied. Following a non-linear plot, the player must gather different articles to make a sword that will be used to vanquish Akbaa. It also contains many mini games. You can craft ammunition and weapons. Tie the fishing pole and rope to get a fishing rod; prepare dough and use it to make pies adding apples and a dash of wine.
Create potions with ground bone or plants in an empty bottle. Other interesting missions like fighting Arx rebels, facing snake women and challenging the King of Arx are also available.
Recommended
Reviews