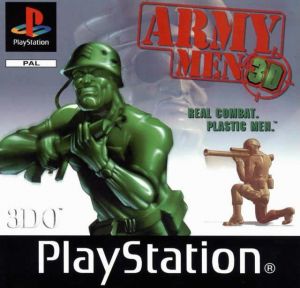 Key Information
Release Date
28 January 2000
Where To Buy
Price History
Our Thoughts
Become the man in green. You are not Martians from the Red planet but toy soldiers. You are up against the Tan army in khakhis. Every unit of your army can employ a unique weapon be it : machine guns, mortars, mines, grenades, bazookas and flamethrowers. There are also jeeps, cargo trucks, tanks and half tracks for your movement.
You can also to walk around. The green army leader is the player Sarge, marching your tiny men to liquefy your enemies using flame throwers; blast them to glory with booming bazookas and twist them out of shape employing heavy tanks. Boot camp gives your boys the proper tune up while involvement in combat missions tests their mettle. From first-person shooter mode you can shift to "Combat Cam" to look at the gameplay from a third-person angle. In twin player mode you can "Capture the Flag".
This mini game is where either of you infiltrate the others' military camp to steal the flag. Though it is only a toy soldiers' game, it still has scope for some hard decision making and difficult moments.
Reviews