Arcania: Gothic 4
for
Xbox 360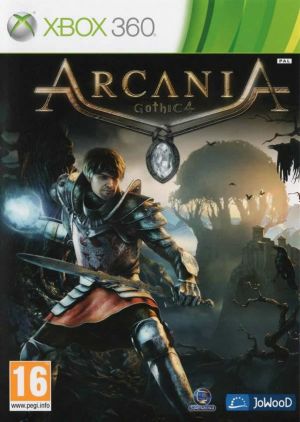 Key Information
Publisher
JoWooD Entertainment AG
Release Date
20 February 2011
Where To Buy
Price History
Our Thoughts
Welcome to a fantasy action game that seeks to rewrite Real time strategy genre. The development of the protagonist rests in your hand. So, he can become as astute archer, great warrior or wily wizard together with the task of evading the lethal attacks of an orc. Initially, you take the "tutorial island" that helps you understand the game a bit more. The venue of the game is split between two large islands.
King Rhobar III devastates the shepherd hero's village and kills his kith and kin and even his betrothed. The Xbox 360 controller enables character changes by press of a single button while the D pad help you access food or health potions. The game operates in three combat modes: magic, melee and archery. In melee combat use one button to attack and another to duck or shield yourself. Archery mode allows you to both auto-lock targets and tries for the head with zooms.
Magic can be played as fire pumping explosive power; or ice which hurts and retards an enemy or, lightning that uses convulsive pain thus, stunning them. Are you ready?
Reviews