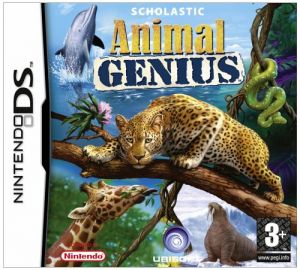 Key Information
Release Date
18 July 2008
Where To Buy
Price History
Our Thoughts
How good are you in the zoo category? Or, do you want to learn more about animals? Here's a fun way to do it. Take five different game modes to test your knowledge of the wild living world. Matchomatic is a matching game that identifies parts of animals like eyes, ears, nose or tail to a possible animal. Every game has a bonus round with additional pints up for grabs.
Scratch N' See throws a little puzzle on your way by concealing the animal and allowing you to scratch part of it to find a clue. In Creature Collector you can categorise animals by types shown on the screen (e.g., animals with fur) from animal photos at the bottom. Next game is the Maze Munch where as an animal, pass through a maze looking forfood, avoiding predators and knowing your speciality.
Lastly, test your IQ on animals in Animal Expert. Attractive, life-like images of animals each in its natural habitat be it dense rainforest, cold arctic, deep woodlands, vast oceans or expansive grasslands. Play and get to know about the majestic creatures a lot more.
Reviews