Animal Crossing
for
GameCube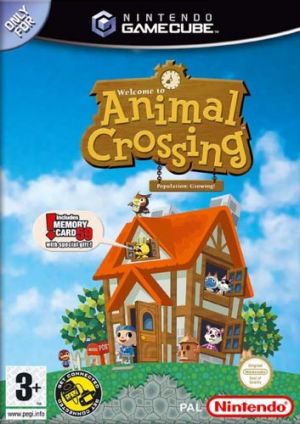 Key Information
Release Date
24 September 2004
Where To Buy
Price History
Our Thoughts
Build a community of your own! This open-ended life-simulation game makes you an inhabitant of a village that consists of anthropomorphic animals. Do anything from fishing to farming, and even a spot of fraternising too. By answering a series of questions on your way to the village you can shape the gender and looks of your character. Save your game by talking to your neighbour, Gyroid.
Buy a house, pay off the debts, do it up and add to it as you progress in the game. Use Bells as currency. Sell things you catch or find like fish and bugs. Even work for the local grocer to pay off your debt. You can also socialise, meeting neighbours and helping them with little chores. Recapture the sense of community through this competition, cooperation game. Multiplayer options include a maximum of four players playing separately by taking turns yet staying in touch through the village.
Then there is the two player mode. A coding system enables trading items among players. You can either use the code or physically drop the item in the other player's town. So, what are you waiting for?
Reviews