Amped 2
for
Xbox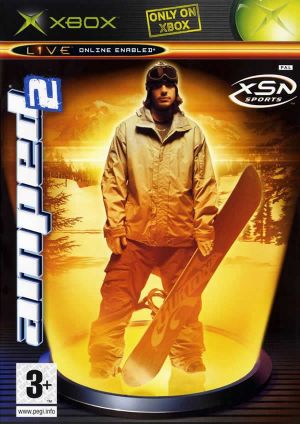 Key Information
Publisher
Microsoft Game Studios
Release Date
14 November 2003
Where To Buy
Price History
Our Thoughts
Snowboard through designer scapes from the ace snow park architect, Chris Gunnarson. Open areas complete with stunning mountains teeming with terrain parks - some perfect snowboarding ambience for sure. Experience freestyle snowboarding like never before. Scorch seven courses each with two drop points.
In each level locate eight snowmen and finish five tricks and gap locations to earn skill points. Compete one-to-one with your friends or take on a true multiplayer challenge by vying with seven more. For every level the Xbox Live service can update you with rankings and keep you abreast with some of the best tricks in the business. Become a real pro snowboarder and take in the thrills and the spills. You can even style your gear, goggles and boots. Across the world stun corporate, paparazzi and extreme sports enthusiasts with mean moves and slick tricks.
Enhance your stature as a pro and see images splashed on the latest snowboard magazine or release demo videos of your skills. Reach the pinnacle of the sport and also play media savvy. The soundtrack includes more than 300 by alt-indie groups like MyG, Acumen Nation and the Peripheral Visionaries.
Reviews