American Chopper
for
Xbox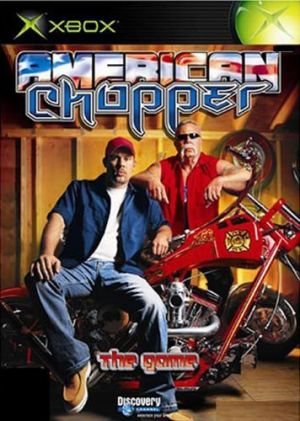 Key Information
Release Date
23 September 2005
Other Platforms
Where To Buy
Price History
Our Thoughts
American Chopper gives you a chance to be hired by the hosts of the hit TV series of the same name, Paul Sr. And Paul Jr. Whether you dreamt of riding the P.O.W./MIA Bike, Jet Bike or the Black Widow Bike, here's your chance to savour all of 7 themed choppers from the Orange County Choppers stable.
That's not all. Become a bike builder customising your own chopper designs that will give the duo a run for their money. If you win style points, you can receive new bike parts and cool accessories. Go through the grind like any new hire in the punishing Teutuls' workshop. Clear 10 chapters of bike riding thrill. For each chapter, complete 2 or 3 challenges like checkpoint race to drag races by manually shifting gears to timed races.
You can also collect poker cards en route and go back to the beginning to finish the game or continue to collect cards to win! The two modes are "open road mode" or unidirectional drive to do specified tasks and "town mode" where you outrun cops for exceeding speed limits.
Reviews