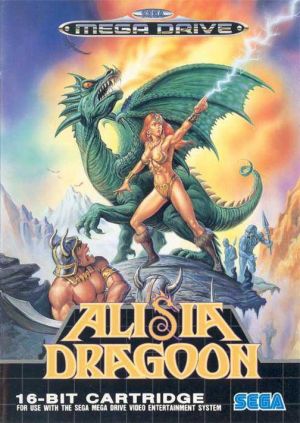 Key Information
Where To Buy
Price History
Our Thoughts
All rise! For a woman gladiator who is strong and nasty, Alisia Dragoon. You are up against the evil wizard, Baldour. You are the protector of the homeland to rid the neighbourhood of dangerous villains, large insects, and hordes of gargoyles.
Your sole defence is the lightning bolts you shoot from your hands. The bolts get charged when not used, and need to be recharged before the next use. However, friends like DragonFrye, Ball O'Fire, Thunder Raven and Boomerang Lizard who possess extra skills can offer assistance. The dragon can spit fire very well does so only but at times even wastes it. The raven has the ability to take down every enemy on screen but only once when there is complete charge.
Upon firing at a particular spot other pals can help uncover secret areas as also deal with enemies. Get to the source of all the trouble and the underlying cause. For this, you must make the right choice regarding the beast you need to use and the timing of it. Blast your path from one level to the next. Let's move Ms. Alicia.
Recommended
Reviews