Aliens verses Predator: Extinction
for
Xbox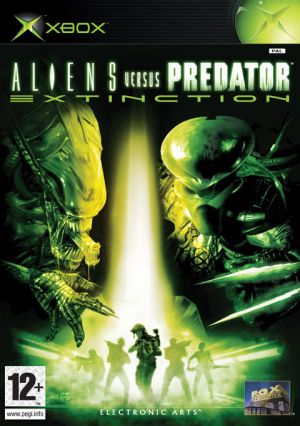 Key Information
Publisher
Electronic Arts
Release Date
8 August 2003
Where To Buy
Price History
Our Thoughts
A gory intergalactic battle will decide the fate of humans who would otherwise face extinction. Planet LV-742 will be decimated by Predators. It is up to the Colonial mariners and you to avert the disaster. As the first game in this series designed for Gen-next consoles it deserves attention. You work your way through 21 missions using 10 fighting units for each of the three species that can be enhanced.
Chalk your battle strategy, customise your fighting unit from a probables list, and crank up your war machines by adding vision detectors or working on its lethality. If you are a Colonial Mariner combat training and latest technology weapons are your USPs. If you are a Predator hone your hunting skillsto garner Ancients Council support as well as employing stealth tactics. If you are an Alien you believe that strength lies in numbers converting your very enemies into live armoury.
Units that can fight include grunts akin to foot soldiers; super speciality battlers like Alien Carrier; marauding Military Predators and water powered Marine Exo-suit. Sharpen their skills further to form ultimate killing machines.
Reviews