Alien Syndrome
for
Wii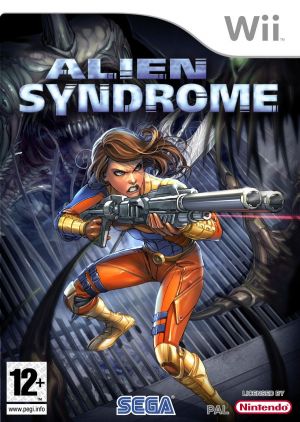 Key Information
Release Date
7 September 2007
Other Platforms

Sony PSP
Where To Buy
Price History
Our Thoughts
Control Aileen Harding the Earth Command Trooper in her battle against aliens who have populated spaceships and take it to the enemy camp by reaching alien planets too. Select specific character specialities and skills, amassing newer weapons and gadgets to help her in the struggle.
With customised statistics and proficiency choose from a Pentad of classes. You have an arms depot called SCARAB that offers you new weapons, shields or extra ammunition for particular types of guns and even health packs. It also lets you convert extra weight into currency by selling it as scrap. This definitely is a big plus as it results in continuous action.
The Wii Remote's gyroscopic feature makes different attack patterns easy be it slashing at aliens, decimating bosses or run and gun episodes in hallways. Wii controllers let you create new items and augment the power of current ones, upgrade characteristics and even break into computer systems.
Reviews