Alien Resurrection
for
PlayStation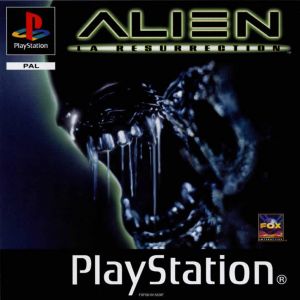 Key Information
Publisher
FOX Interactive
Release Date
6 December 2000
Where To Buy
Price History
Our Thoughts
Ellen Ripley, the heroine, must stop Dr. Wren from importing alien samples to earth. For this she must wage a space war. On board a spaceship amid Alien lethal weapons she must survive. Variation in gameplay comes in the shape of transformation of characters according to level of the game. A special feature is the Chestburster meter that is simply a countdown to your player's death.
The Motion tracker will first blip then scream as you near the aliens. The gripping thrill of not knowing when and when not to expect an attack is a major plus in this game. Look out for the surprise hit from beasts when your guard is down especially when you are replenishing yourself or reloading your weapon. The game gives you the creeps in single player mode because of effective use of graphic environments, brilliant animation and nerve-chilling audio.
Lightning, fog, water-drops and other particles moves terror to a whole new level. The game has its demerits too in spurts of fast-paced action amid miles of drudgery; appalling control system; dreadful aiming for a shooter game and a feeble storyline.
Recommended
Reviews