Agatha Christie: And Then There Were None
for
Wii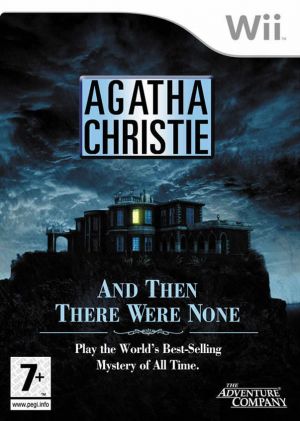 Key Information
Publisher
The Adventure Company
Release Date
8 February 2008
Other Platforms

Windows PC
Where To Buy
Price History
Our Thoughts
For all you detective fans here's a taste of thrill from the queen of mysteries herself – Agatha Christie. Ten quirky strangers are invited to an isolated island to visit the lavish estate there. They are in for real trouble when the host heard only as a recording blames each visitor of committing a murder. The unknown killer targets one-by-one successfully and it is your job to find the culprit before all suffer the same fate.
Each of them has a dark past that they must escape from. Become the 11th uninvited guest who is the boatman who stays trapped on the island. For every murder one "sailor boy" figurine in a set of ten lies broken. Find the cause of each killing and identify the killer. So, are you up for some chill down your spine?
Items that you collect from around the island can be used alone or in combination (like battery in a flashlight) to solve problems any time in the game. Wii allows you to manipulate things just by pointing at the screen. But not many would appreciate the surprising climax change.
Reviews