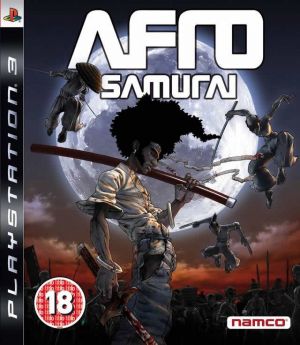 Key Information
Release Date
27 March 2009
Other Platforms
Where To Buy
Price History
Our Thoughts
As Afro the Samurai you must avenge your father's death at the hands of Justice, the "Numero Uno" among all Samurai. Afro is the challenger in this unique samurai style that takes a Japanese warrior with a shock mop of black hair work his way through amazingly detailed wide environs to win the top title.
Afro Samurai offers a special system where the musical score's cadence spoils the job for the enemy AI. Hero uses style, grace and killer swipes to achieve victory. If you perform a Deep Throat Killer move, a precision puncture of the neck region of the opponent rips him apart. Use the Focus manoeuvre where you have a control on time, making dismembering or cutting an enemy in half easy after marking off your strike area. Scenes are open-ended and you would propel it forward. Thus interact with all items appearing on the screen.
Samuel L. Jackson lends his offer to both Afro Samurai and another character, Ninja Ninja. Not designed for the faint hearted, this blood spewing game sees you combining moves. Cel-shading, toned down colours, soft lighting and superb textures offer the contrast to scarlet-letting.
Reviews