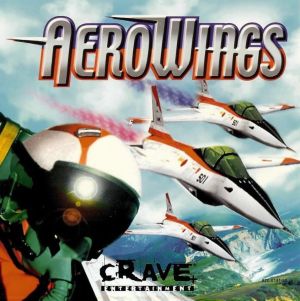 Key Information
Release Date
30 September 2000
Where To Buy
Price History
Our Thoughts
Take to the skies sans arms or ammunition but from the safety of your living room. This flight simulator game takes you through the learning curve by training with a group of planes and getting a hold on actually flying an aircraft. Then graduate to stunts that you need to ace. Of course, there is no enemy plane, fixed target or bombs that you can use.
Instead, you head the stunt airplane team Blue Impulse. Guide your team on tricky manoeuvres or anti-gravity loops. Aero Wings lets you perfect stunt flying without having to trouble with aerial combat. Move through 20 varied tasks by notching up points from performing daring aerial stunts. In a given time pass through hanging hoops to play Sky mission mode. There is also the Free Flight mode and the replay system.
The multiplayer format lets you team with three other players simultaneously. Avail of the Jump Pack, VMU and the VGA as accessories. So, anyone up for a spin, flip or snaproll to score on a grade-scale of 0 to 100 depending on the difficulty of your sky tricks?
Reviews