AeroWings 2: Airstrike
for
Dreamcast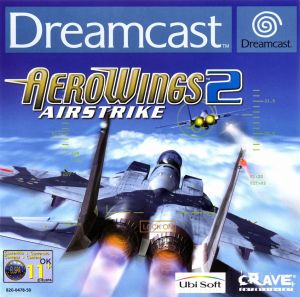 Key Information
Release Date
7 December 2000
Where To Buy
Price History
Our Thoughts
Train to be a fighter pilot with Aerowings 2:Airstrike. Take on the 30 fighter pilot missions to prepare yourself for the real deal. Later you must play 15 tactical challenges that offer live targets and combat like situations to test your skills. There are 25 different aircraft to be won upon mission completion. Sticking to the action part and not the stunt as the prequel did, this game is for all aerial power fans.
There is the free flight mode to allow absolute flying freedom and take on a friend in the versus mode. So not much aim and shoot action here. Change the level of difficulty by choosing between Normal and Advanced flight dynamics. Unlike the normal mode, the advanced mode players must grapple with physics of flying at a more intense level. However the controls are pretty smooth. The frame rate is good and there is a feeling of flight.
Don't miss the briefing and debriefing screens. An added tool is a three dimensional animated map indicating the preferred flight path. Choice of aircraft also determines the success in a challenge. So are you ready to take wings?
Reviews