Advance Wars 2: Black Hole Rising
for
Game Boy Advance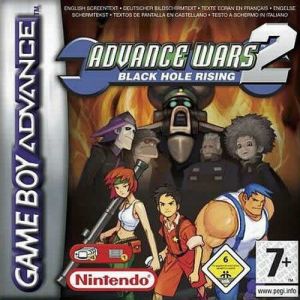 Key Information
Release Date
3 October 2003
Where To Buy
Price History
Our Thoughts
Second in the Advance Wars series, this turn-based strategy game makes you come back for more over and over again. All credit to the exquisite presentation and simplicity of gameplay. Allied nations must stave off another attempt at subjugation when Black Hole invades Marco Land.
Defeat of all enemies or bringing enemy HQ under your command is the game's goal. Campaign maps may also lay out specific tasks like capturing the Black cannon. A non-linear campaign mode choice allows you to don more CO caps spanning five countries in five continents. After finishing campaign in regular mode, a Hard mode opens. Here you will find maps that are changed and starting units that are different.
You can play in War Room, Versus and Design and map editor modes too. The version sees an additional eight COs joining the ranks. The commanding officers (COs) possess twin level special abilities. The Super CO power challenges the player to make informed decisions about use of weak skills more often or strong abilities less number of times. So, wise use of brain and brawn is needed.
Reviews