Key Information
Where To Buy
Price History
Our Thoughts
Action Fighter for the Sega Master System is a vehicular based combat game that allows your vehicle to transform into another in order to do battle and defeat the enemy. Your souped-up badass motorcycle can transform into a kitted out car with advance weapons, fly a helicopter containing missiles and a jet plane with bigger ones!
In a world of espionage the gamer takes the starring role and there are five missions to complete as you do battle and use your wits as well as your armoury for each mission based situation. Going into a segment of the game with the wrong choice of vehicle will have devastatingly fatal consequences. Common sense is key.
No sense driving the car if there's a plane after you dropping atom bombs down on the roads, you'll want to be behind the wheel of your own one, pinpointing the target. Released in 1986, Action Fighter was brought out for arcade as well as Sega Master System, proving a hit of the day and was in the same vein as other action games of that era such as 'Spy Hunter' and 'Traverse USA'. A very enjoyable game and the variety of vehicles keep you very entertained.
Recommended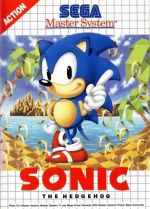 Reviews